Overview
Founded by Dan Egger and based upon principles and methodologies learned from more than 15 years in both commercial real estate and corporate sales and service, Provista is dedicated to working hard and providing excellent service while fulfilling our client's real estate objectives.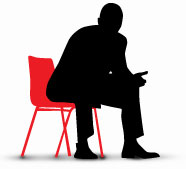 Recognizing opportunities in the market to better serve the corporate client, Provista was created to form an environment that drives success for everyone involved. This business philosophy ultimately creates results that delivers the absolute best outcome for our clients.
Our unique approach to handling our client's transactions results in having the most professional and experienced approach in every step of the process.
Daniel R. Egger
Dan is a licensed Texas Real Estate Broker who has been an active real estate professional since the early 90's. He has obtained a wide array of real estate experience along the way which he firmly believes has made him a well-rounded real estate professional capable of analyzing a real estate transaction from a variety of perspectives.
Since starting out doing basic real estate market research following college in Wichita Kansas, Dan spent several years with PricewaterhouseCoopers evaluating loan portfolios for investment banks and performing commercial appraisal work. During a ten year career with Jones Lang LaSalle, he managed and leased commercial office buildings, represented buyers and sellers in property acquisitions and dispositions and also represented a number of local and international companies in lease transactions.
Provista Tenant Advisors allows him to use his collective experience to solely focus on representing his tenant clients. Dan possesses not only a high level of technical expertise, but also a level of insight into the landlord and ownership perspective that he uses to help his clients evaluate their specific situation in order to maximize their leverage at the negotiating table and obtain the most favorable lease terms.
On a personal note, Dan is married with two daughters. His wife, Kay, is co-founder of Collier Legal Search, a legal staffing company. He serves on the board of his neighborhood association (Memorial Forest); member of St. Cecelia's Catholic Church and is an active alumnus of Phi Delta Theta fraternity. He is also a supporter of his Alma Maters, Wichita State University, where he earned his undergraduate degree in Business Administration and Texas A&M University, where he earned a Master's Degree in Real Estate and Land Economics.
Jason Long
Jason joined Provista Realty after 5 years in the commercial real estate industry with Griffin Partners. While at Griffin Partners Jason was responsible for over 1 million square feet of transactions. He understands all facets of the commercial real estate industry. He has represented office, industrial and retail tenants and has been able to exceed their expectations in every way. He understands the importance of the due diligence and effort it takes to get business closed properly. He also has a wealth of knowledge and sources for researching the information behind what is happening in the real estate markets. His business background is in sales and sales management. He understands the need for effective communication and team efforts. He prides himself in maintaining customer loyalty and creating strong business relationships.
Jason was a member of the Phi Gamma Delta fraternity and a varsity baseball player at the University Of Texas and graduated with a Bachelor's of Liberal Arts degree. In addition, he's been a member of the Houston Livestock Show and Rodeo Breeder's Greeters committee since 2001.